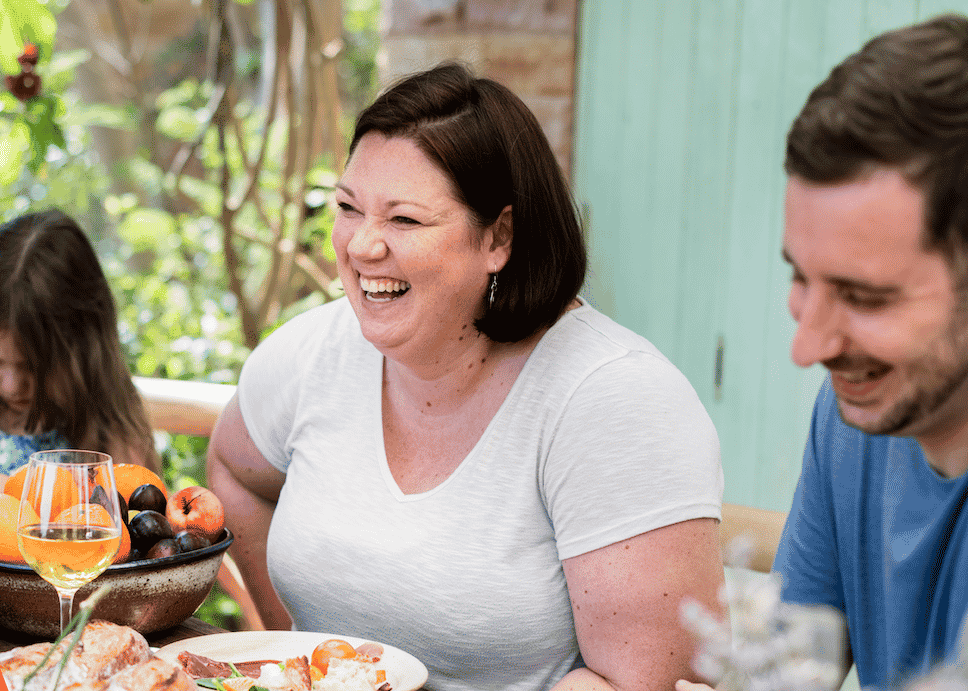 Finally,
a one-size-
fits-only-you approach
to nutrition.
Done with restrictive dieting? Ditch it for good. Get personalized advice with unmatched support from an experienced Stronger U coach. No fads. No frills. Just a no-nonsense way to a healthier you.
Welcome to a way better way.
We do things a little differently. And that makes all the difference.
All-in coaching, all about you.
Our approach is personal. This is why our coaches dig deep and get to know you. Your name, your habits, your lifestyle, your struggles—and most importantly, your why.
Welcome to far from alone.
Achieving your goals isn't always easy, and doing it alone can feel next to impossible. That's why we connect you to our members-only community to keep you inspired, encouraged and on the right track. Because succeeding together isn't just easier, it's a lot more fun.
Build the habits for a healthier you.
We're called Stronger U for a reason. Between your knowledgeable coach and our library of educational resources, you'll have an incredible amount of practical and effective nutritional knowledge that you'll use to build healthier habits for life.
The reviews are in, and they're literally glowing.
"I will highly recommend this program to anyone looking to improve their overall health and relationship with eating."
—Heather, Stronger U member
"My coach was great and very helpful and informative. I learned a new way to lose weight the right way. Will recommend this to everyone!"
—Keith, Stronger U member
"The coaches were amazing. Really made a big difference when I had been struggling for a couple of years on my own."
—Silvia, Stronger U member
"I learned so much about my nutrition, macros and loved my coach Jeannie. I would highly recommend Stronger U."
—Manda, Stronger U member
"I accomplished everything I set out to do and more because of SU."
—Karen, Stronger U member
"I learned so much from my coach and was always encouraged by her!"
—Shaye, Stronger U member
Stronger U By The Numbers:
Invest in a
healthier you.
Billed every 4 weeks
Cancel anytime after 3 months
Give us 30 days, we'll give you our all. Guaranteed results or your money back.
Dedicated nutrition coach

Weekly accountability check-ins

Unlimited coach messaging and support

Members-only community access

Personalized nutrition and lifestyle advice

Ongoing nutrition education

Exclusive content including recipes, podcasts, videos, and more
30-day
money-back
guarantee
Meet your professional
mind shifter.
You're 95% more likely to reach your goals with an accountability coach.
"I couldn't have done this without my amazing coach Michelle who pushed me when I needed and supported me 100% of the way."
— Kelly, Stronger U Member
Stay up-to-date with the latest news and updates from all things Stronger U.
By clicking Sign Up you're confirming that you agree with our Terms and Conditions.