Sure, we can tell you all about
how life-changing a Stronger U
experience can be —but we
think it's better if you hear it
from these people.
"Stronger U helped me learn that no food is good or bad, we can enjoy an amazing variety of foods as long as it fits into our daily macros."
- Emily, Stronger U Member
There's a whole
lot more where
that came from.
We're always getting new stories of transformation
from our amazing Stronger U community. Read through
them here or, even better, submit your own. We're
always thrilled to feature success stories—after all,
that's what we're literally here for.
—BONNY R., STRONGER U MEMBER
The accountability alone made a huge difference. I completed two 12 week sessions and have been on maintenance since January 2020.
—IAN K., STRONGER U MEMBER
I've seen tremendous results in about 5 months. My coach Sam Walker is very knowledgeable and he has steered me in the right direction and has helped me with his many suggestions and explanations of things and how the body works. I can't tell you how many people have asked me what I am doing and have commented that I look great.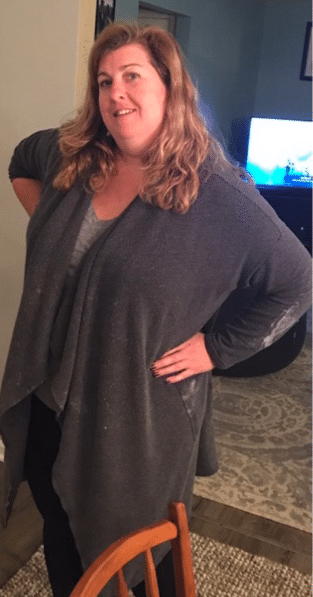 —JULIE A., STRONGER U MEMBER
The beauty of Stronger U is that it's the whole package. Yes, you get the nutrition guidelines, but you also get this incredible community and support that understands that life is not perfect and you're going to have times when you stumble a little.
—DANIELLA, STRONGER U MEMBER
I can eat what I love and not feel guilty. I don't have to cut out whole food groups. I am lighter, faster and stronger. But most of all I found a love for this incredible system of bones, organs and muscles that I live in every day. Life doesn't have to be about dieting and being miserable.
—KIM T., STRONGER U MEMBER
Wow, if I had to describe my Stronger U experience in one word, it would be: empowering! It's given me accountability, tools to succeed, and encouragement along the way. My coach, Jeni, is incredible, sassy, and supportive—I adore her!
—NICKI D., STRONGER U MEMBER
The biggest thing for me is you have an actual person that is supporting you and saying all the right things. If I have a question on tracking or eating out or even if I am falling off the wagon Holli is there to guide me. Everything else failed because they were built on unsustainable changes and there was not someone to redirect my focus and goals when I would wake up and say I don't want to do this anymore.
—LEIGH P., STRONGER U MEMBER
The program truly has taught me how to eat to fuel my activity level- how to plan for all the social eating opportunities and to take into account all the other aspects of my life that lead to my well being. Being a part of the SU family has taught me so much and I am forever grateful!
—JACQUELINE M., STRONGER U MEMBER
Stronger U has been a life changing experience! I am stronger both physically and mentally, and my relationship with food has done a complete 180!
Be the next Stronger U success story.
Join now or take our quiz to learn if Stronger U
is right for you and get a free seven-day jumpstart plan!